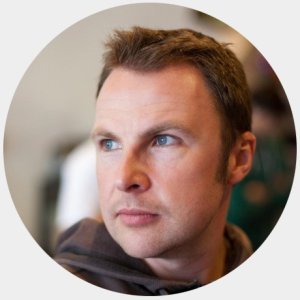 G'Day!
SILICON VALLEY
I am an Aussie Software Engineering with passion for Mobile product development, a thirst for GTD productivity and experience developing and leading multicultural & virtual teams from enterprise to startups. I am a Green Card holder based in Silicon Valley since 2009.
In 2012, I cofounded a venture-backed Medlert disrupting how medical services and hospitals schedule transports and communicate (be gone thy faxes).
Before that, I ran the International Engineering team at Coupons Inc. (Quotient Technology Inc. (NYSE: QUOT)) in Mountain View (CA) from Startup to a $2B IPO. Coupons Inc. also acquired Couponstar Ltd. where I served as the CTO (founding team).
SYDNEY, AUSTRALIA
Pre 2009, I worked for AMP Pty Ltd, Australia's largest financial services company wearing many hats from Development to Corporate Architecture.
Whilst at University completing B. Computer Science, I cofounded Purpleblue.com, a boutique digital development house responsible for Australia's early corporate Analytics SaaS product (before GA existed).
Contact me if you want to chat.
My Latest blog posts
Other Activities

Started back in 2010, The Road to Silicon Valley documents my journey from Sydney (Australia) to Silcon Valley. I also blog productivity hacks and tips on gsdfaster.com/blog/

A toy project that went out of control in the need for speed and more power. Building a race car is like building technology products.
More: semerda.com/200sx/

GSDfaster is a productivity app I built with love. GSDfaster empowers you to offload your ideas and stuff into a trusted source. Available on iPhone, iPad and Watch.

A website started by my wife based on her years of Occupational Therapy experience working with kids in Australia and Silicon Valley. A must for any parent raising kids. Website: sensorylifestyle.com