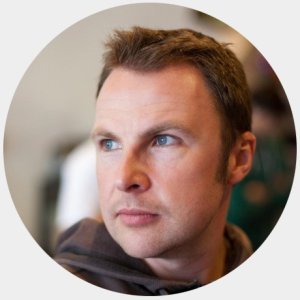 G'Day!
SILICON VALLEY
I am an Aussie Software Engineering with passion for Mobile product development, a thirst for GTD productivity and experience developing and leading multicultural & virtual teams from enterprise to startups. I am a Green Card holder based in Silicon Valley since 2009.
In 2012, I cofounded a venture-backed Medlert disrupting how medical services and hospitals schedule transports and communicate (be gone thy faxes).
Before that, I ran the International Engineering team at Coupons Inc. (Quotient Technology Inc. (NYSE: QUOT)) in Mountain View (CA) from Startup to a $2B IPO. Coupons Inc. also acquired Couponstar Ltd. where I served as the CTO (founding team).
SYDNEY, AUSTRALIA
Pre 2009, I worked for AMP Pty Ltd, Australia's largest financial services company wearing many hats from Development to Corporate Architecture.
Whilst at University completing B. Computer Science, I cofounded Purpleblue.com, a boutique digital development house responsible for Australia's early corporate Analytics SaaS product (before GA existed).
Contact me if you want to chat.
My Latest blog posts
Other Activities

I started it back in 2010 after arriving in Silicon Valley from Sydney (Australia) as a way to give back and help others in similar position.

Website: theroadtosiliconvalley.com

My toy project that went out of control in the need for speed and more power. Building a race car is like building technology products.
More: semerda.com/200sx/

GSDfaster is a productivity app I built with love. GSDfaster empowers you to offload your ideas and stuff into a trusted source.
Available on iPhone, iPad & Watch. Also check out my GTD Knowledge Center

A website started by my wife using her Occupational Therapy experience working with kids in Australia and Silicon Valley. A must for any parent/s raising kids. Website: sensorylifestyle.com
Videos
My experiments into editing clips into fun snippets.
Josh in Training - inspired by Rocky Balboa
Previous videos